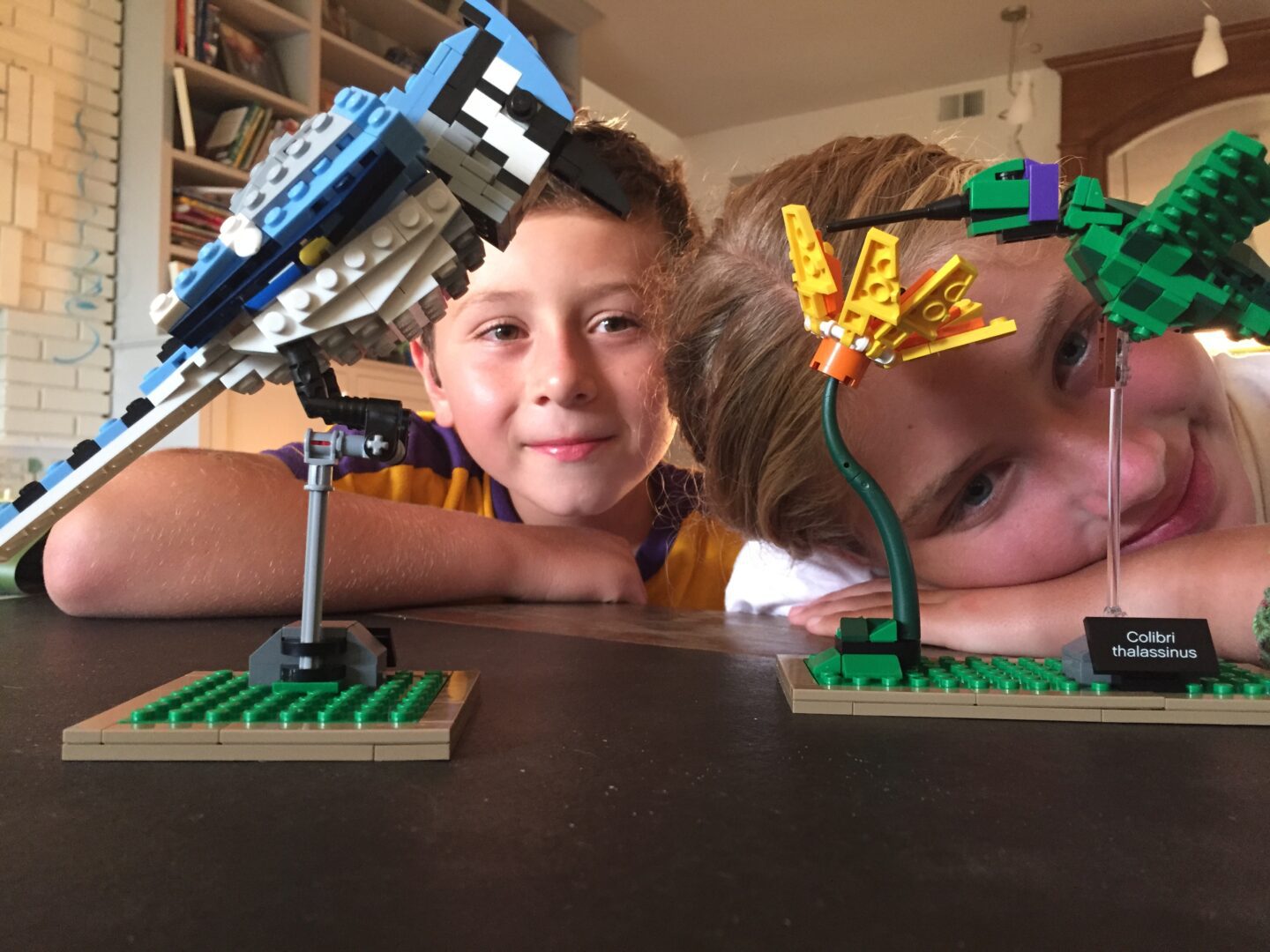 Lego Ideas: Birds
$44.99
Manufacturer recommended age: 12 – 15 Years (Done by my 8 yo and 11yo with little supervision)
The other day my son and I were wasting a little time in the Lego store. He loves to look at all the sets, and I kind of do too. Lego now has this really cool imaging television. You hold up any set that has more than 250 pieces and it brings it to life. It literally shows you the models all built and moving around on the box. It is incredible.
So while he took every set in the store up to the TV screen I checked out a few sets. One caught my eye. The Lego Bird set contains a hummingbird and flower, a gorgeous blue jay and a red-breasted robin. I love those birds. Actually I am kind of obsessed with them. So I did something I never do. I bought the set for no reason. Not as a surprise. Not as a birthday gift. Just for me to do with my son for fun.
Turns out the entire family loved the project. My daughter who doesn't play with Legos often got inspired to build the hummingbird. Not only that she decided she needed more Legos in the future. Score!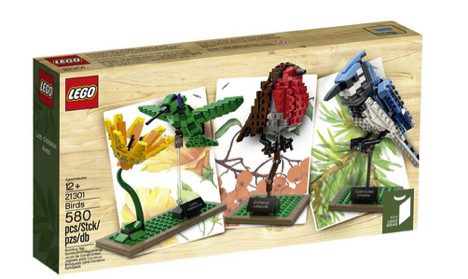 Here's my review:
Pros:
Fairly quick to build
Beautiful realistic looking birds, nicely displayed
The wings and heads move in awesome ways
Good for a girl or a boy or a kid or a grown up
Cons:
Fairly quick to build (Yup, this one is a pro and a con)
Delicate. This isn't a Lego set your little ones can "play with" after it is built. It is more of a show piece
On a side note, this Lego set is part of Lego Ideas. Lego enthusiasts are allowed to make up anything they want, build it, take loads of pictures and then pitch it to Lego. People in the community vote on it and if it gets enough votes Lego reviews it. If Lego decides to build it the original designer gets 1% of the profits. That's really really cool. And that is why this set is different. It was build by a guy who loves birds. Not just Lego. Check out some of the other ideas currently in the review process here.