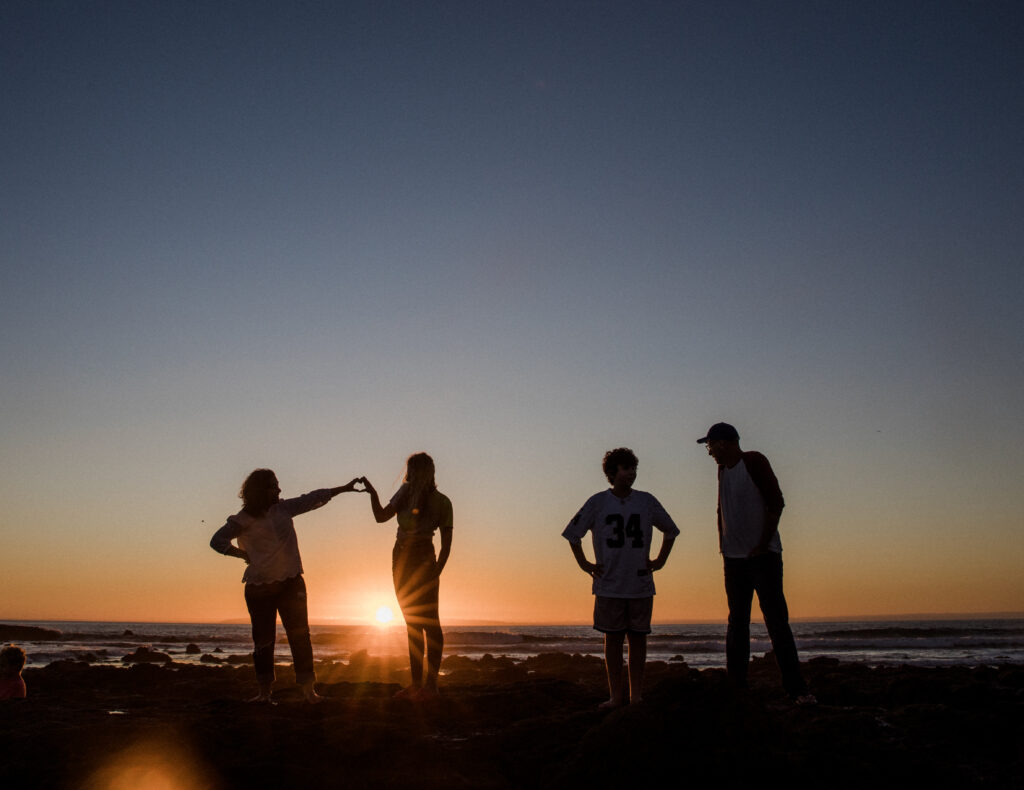 This has been a pretty crappy year all around the globe. The Coronavirus swept in and ruined life for all of us. We've all missed a lot and suffered to more or less extent. When I look back on this year I will no doubt remember the frustrations, the tears and the stress of dealing with the unknown.
But the dread of being locked down for nine months isn't the whole story. I want to remember that there were good times here. We found ways to keep busy and stay sane.
Here's what I did for almost a year. I'll warn you, there was a lot of television and screen time for all of us. I don't care one bit. We are alive.
Top moment of 2020 quarantine:
Kristen Bell read my book, Ignore It!. Then she talked about it on the Today show with Jenna Bush Hager. Then she sent me kissy faces on Instagram. Thrilling doesn't cover it. The thing is when this happened I was in a very low point. I just felt like I needed something good, and I said that to my friend Ellie. Then an hour later Kristen Bell posts something about my book. It felt like the universe was giving me what I needed at the time I really needed it. So thank you Kristen Bell.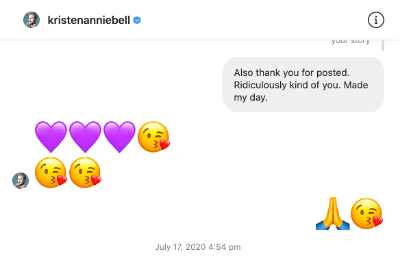 Podcasts
I'm a podcast addict. These are just a few I liked from this last year. Warning…I lean toward investigative reporting with some serious topics.
For Best podcast of all time with an update during Covid: In The Dark Season 2. Don't google it. Just listen. Then tell me because I love to discuss it.
Books
I am the slowest reader of all time. It's so annoying. So, I typically read one book at bedtime (at a snail's pace), and then I listen to one audio book. I love being read to and the audio books get me outside taking long walks. This year during quarantine I read more books than any other year. I guess there's the upside to being locked down with nothing to do.
Here is what I read and a one sentence summary.
Nobody Will Tell You This But Me

by Bess Kalb –Funny and touching book about a Jewish grandma and her loving but critical relationship with her granddaughter. LOVED.

Hidden Valley Road

by Robert Kolker – Fascinating and devastating true story about a family of 12 children in the 1970s where six of the boys were diagnosed with schizophrenia. LOVED.

Hamnet

by Maggie O'Farrell – Highly researched historical fiction about Shakespeare, his family, the plague, marriage grief and love. I LOVED this book until the last word.

Too Much and Never Enough

by Mary Trump – An inside look at the family dynamics of the Trump family from Donald's niece. LOVED.

We Walk: Life with Severe Autism

by Amy S. Lutz – Smart, thoughtful essays written by the mother of a severely autistic child. She has a lot to say and many opinions that are different from the cultural norms. I really enjoyed this book.

This is How it Always Is

by Laurie Frankel – Story of a family of five boys when the youngest decides at 5-years old that he wants to be a girl named Poppy. It is so nuanced and thoughtful. I LOVED this book and this little girl so much I named my puppy Poppy.

The Dutch House

by Ann Patchett – Slow and steady telling of a family drama in the suburbs of Philadelphia. Very Good.

Born a Crime

by Trever Noah – Memoir of Trever Noah's youth growing up in South Africa. I enjoyed three quarters of this book.

Know My Name

by Chanel Miller – horrifying story of the woman who was assaulted by Brock Turner and how she fought back in court. I listened to this audio read by the author. I have a hard time finishing due to the audio. But I found her Instagram account and I LOVE that.

On Chapel Sands

by Laura Cumming – A daughter looks into the brief disappearance of her mother in a small British town. Good not great but with some interesting family photos and details.

Adult Conversation

by Brandy Ferner – Everything you may have felt about motherhood but couldn't tell anyone, this book shows the real struggles of early parenting, marriage and how to find funny when nothing is funny. I actually laughed and cried. LOVED.

March

(trilogy) by John Lewis – The true story (told in graphic novel) of how Congressman John Lewis and other brave people protested for civil rights in the 1960s. LOVED.

Me

by Elton John – I'm an obsessive lover of all things Elton. So obviously I loved this memoir.

The Great Believers

by Rebecca Makki – Set during the AIDS epidemic in the 1980s, this book details the lives of several people affected by the crisis. It's told in alternating voices and I liked only one half of the duo telling the story. Meh.
The Knockout Queen by Rufi Thorpe – The complicated lives of two teens figuring out life. Liked.

My Life in France

by Julia Child – This is a straightforward but lovely memoir of Julia's time in Paris writing her epic Mastering the Art of French Cooking. Very Good if you like Julia.

Tiny Beautiful Things

by Cheryl Strayed – Written as an anonymous advice column these long responses to reader letter vary in interest. Meh
Favorite book I read last year that came out this year: Three Ring Circus by Jeff Pearlman
Currently Reading: The Friend by Sigrid Nunez – not my favorite.
Cooking and Baking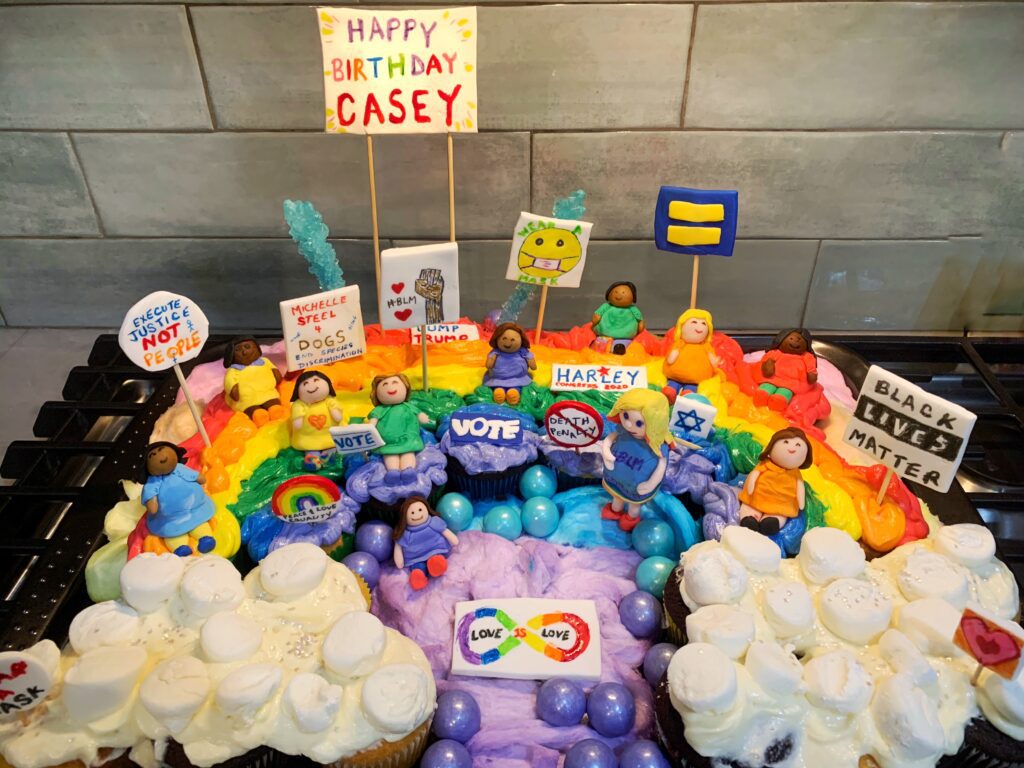 I love to cook but started really getting sick of my own food during so many days of eating at home. Here are a few of my favorites that I made over and over again. I lived by the NY Times cooking IG page and Smitten Kitchen.
Games
We don't all like the same games. But we can all agree on Jackbox.TV. We have had so many laughs playing these games. We even bought a second pack.
The Great Outdoors
Living in California has afforded lots of safe opportunities to get out of the house. I have walked and hiked many miles and swam with fish and sea lions in the ocean. These activities 100% are the reason I didn't snap on my family and we all still like each other.
We Crafted
Casey made friendship bracelets, Emmett felted a lot of little guys and I did some quilling which I hadn't done in years. I also made a life-sized paper mache lady because when you have nothing to do and no where to go, you make giant paper mache people, right?
Poppy
One of the saddest parts of the quarantine was saying goodbye to our beloved Norma the dog. We were all a bit lonelier for a few months. But then Poppy came to brighten our lives. She's a mini Bernedoodle and she is a pain in the butt but also pure joy.
I Wrote
For much of the pandemic I could barely put two words together. But a few articles bubbled to the surface and I'm really proud of them.
Shows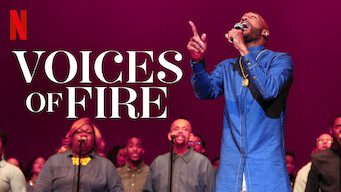 I watched so much television. It seems impossible I could have done anything else. But I promise I really did all the other things I already listed and also spent time with my kids. Here are a few of the highlights:
All of Grays Anatomy (I am so ashamed, there are 384 episodes)
All of Downton Abbey
All seasons of Somebody Feed Phil – Creator of Everybody Loves Raymond goes around the world eating and meeting the people.
The latest season of The Great British Baking show
Anne with an E – adaptation from Anne of Green Gables.
The Crown season 4
Lenox Hill – Follows 4 doctors at Lenox Hill Hospital (including my high school boyfriend). It's amazing.
Virgin River – stupid but gorgeous nature and gossipy plot.
Indian Matchmaking – Just so much fun but unsatisfying in the end.
The Surgeon's Cut – Kind of like Lenox Hill but different. Also great.
Next in Fashion – Like project runway but better plus I <3 Tan France.
The Queen's Gambit – loved it all including the wallpaper
Challenger: The Final Flight – obviously about the Challenger and what lead up to the explosion.
Never Have I Ever – Sweet teen drama
The Octopus Teacher – man swims with and befriends an octopus. Nice if you like sea life.
Also, every 90-day Fiancé (because I have no shame) and Housewives of Salt Lake City (including my second cousin).
Favorite quarantine show hands down would be Voices of Fire. It's like American Idol but for a gospel choir.