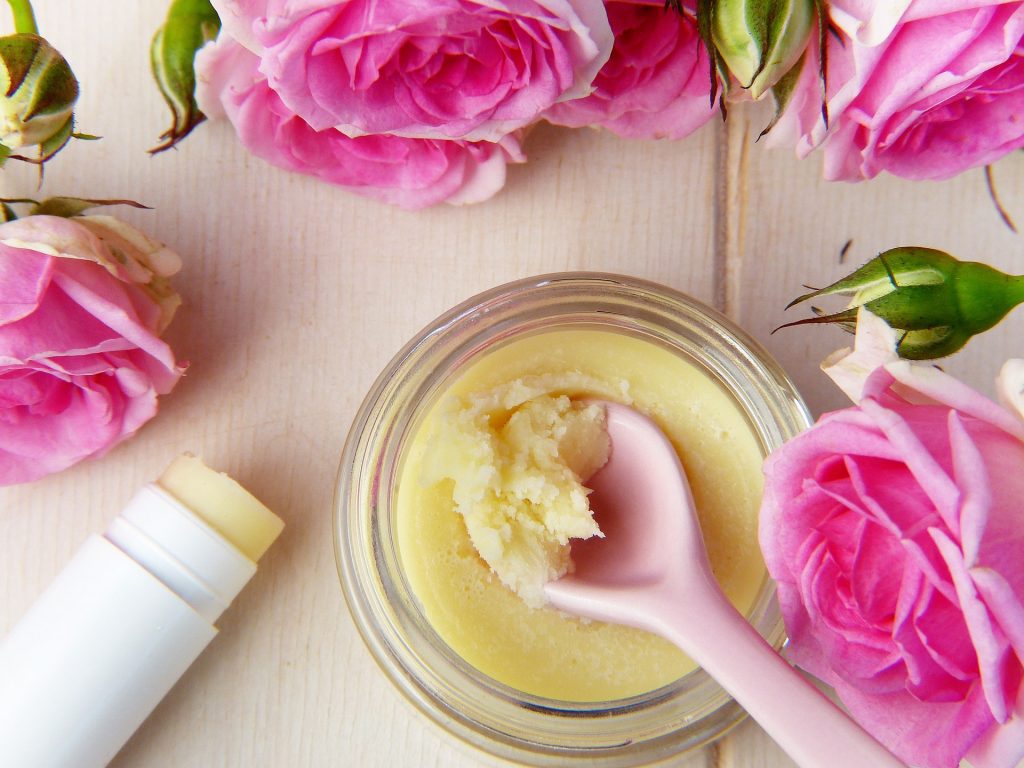 It would be difficult to find a human being out there who wouldn't support offering modern mothers an opportunity for a little self-care. There's nothing wrong with a mani-pedi or a mid-afternoon coffee with friends. I can't quarrel with a girls' weekend away or a sacred nightly bubbly bath with a candle and some calming music. All too often mothers sacrifice their own wellbeing to devote all of their energy to their families and work. However, when self-care becomes a hashtag and an achievement sport won by those with the most organic, product-filled perfectly-styled Instagram feed I've got a big issue.
You can thank Gwyneth Paltrow, founder of Goop, who led the way for massive content marketing to moms. She's a master even depicting divorce as an act of positive self-growth performed in timeless $225 jeans. The idea that moms in particular are deserving of attention and care is very attractive. But most busy parents don't have time or money for cleanses and jade eggs and shilajit smoothies. As it turns out, the version of "self-care" espoused by many a celebrity mom and Instagram star might not be helping parents. In fact, it's likely hurting.
We live in a commercial capitalistic society. People are entitled to make whatever products tickle their fancy, and they are entitled to make money from those products. The problem is that mothers are being bombarded with placenta repackaged as a vital life-affirming product, with rock eggs that balance hormones and essential oils that cure, well, everything. It feels like the celebrities promoting their ideals and products are picking on vulnerable, hanging-on-by-a-thread, guilt-ridden mothers. That's no cool.
It wasn't always this way. A generation of women watched Martha Stewart and bought her magazine because it felt good to do a modicum of what Martha put out there. Folding a napkin just so made us feel more sophisticated and good about our efforts. No one felt badly that they weren't actually Martha Stewart. Her ideals were almost satire. In fact, if you haven't seen her show with Snoop Dog, stop reading right now and watch. Even Martha gets the joke. Unfortunately, the joke is long gone with the rise of mommy lifestyle gurus and celebrity product hawkers. They are offering products we don't need, and these suggestions are just making us broke and feeling worse about ourselves.
There's a big difference between celebrities who make us feel crappy about our less-than-perfect figures or skin and those who have a stake in the game. Celebs like Gwyneth Paltrow and Jessica Alba are creating a culture that encourages moms to spend more for seemingly safer, natural and organic products. Moms can't help but feel like selfish dolts if they choose Huggies over the "super-absorbent, eco-friendly* diapers made with plant-derived and sustainable materials" available at Honest. The problem with girl-powered feminist consumerism is that it's a wolf in sheep's clothing. Yes, we'd all love to have luminous skin, a svelte clean body and a freshly steamed vagina while simultaneously saving the environment. But there's a huge cost, and we are lining the pockets of the already rich while parents are going broke based on unsubstantiated claims.
The Honest company was valued in 2015 at $1.7 billion (with a b). So, it's no sweat for it to settle a few pesky lawsuits that reveal the company might not be so, ahem, honest. These "girlfriends" are preying on the guilt that's second nature to most moms. Offering unsubstantiated advice that directly benefits the person making the claim makes me feel dirty. Oh wait, there's a $66 jade egg for that available at Goop. Turns out Gwyneth Paltrow has also agreed to settle a lawsuit because those jade eggs don't actually "cultivate sexual energy, clear chi pathways in the body, intensify femininity, and invigorate our life force." You can get your money back here.
Sometimes the worst offenders are the social media influencers. I have absolutely zero dispute with mothers making a living off of their followers with full disclosure. Many work hard to cultivate a following and are making helpful recommendations about books, family travel and even working on body positivity. Unfortunately, some influencers lose all sense of self, turn greedy and become pimps to the latest unnecessary product. A momblogger in my community recently had extensive plastic surgery (the mommy makeover) and she posted prodigiously about it on her site. It turns out all of her content was sponsored. Yes, she had the surgery, probably for free, and now she's pushing the knife on the rest of us. Similarly, so did Briana DeJesus from Teen Mom on MTV. This is not self-care. This is mommy body shaming on a free dime. No, thank you.
Somehow self-care has moved away from quiet time and a kick boxing class at the gym and moved into high-priced juices, detoxes and cleanses. Can someone please explain to me why we even need detox … when we have these vital organs called, um, kidneys that naturally do the work? I'm quite certain coffee enemas (Goop has one for $135), colon cleansers, armpit detoxes (helps pull chemicals out of the tissue of the armpit says the Wellness Mama) aren't the self-care that mothers really need (How about we focus on affordable daycare, Universal PreK, paid maternity leave and better healthcare). But busy mamas just want a quick fix. I can't believe I need to say this, but we all need to be wary of the we-can-make-you-feel-great claims, especially when they involve thrusting delicious liquids up your tushy. Skip it and just drink your coffee.
Amanda Chantal Bacon, the chef behind the Moon Juice booming business is among the many making ridiculous claims with a high price tag (There is absolutely irony in her pork-filled last name). She espouses a holistic plant-based lifestyle that is "a healing force, an etheric potion and a cosmic beacon." I have a PhD, and I honestly have no clue what she's talking about. Her moon dusts that improve mental clarity and support male productive health sell for more than $2.70 a teaspoon. I can easily imagine a woman who has been dealing with infertility suffering multiple miscarriages feeling sucked into buying this product because maybe there's a chance it could work. This isn't self-care or medical treatment. It's taking advantage of someone who is genuinely in need of support. Conveniently, all claims come with an asterisk that says in teeny tiny writing that these claims have not been evaluated by the Food and Drug Administration.
Parenting today is like running a gauntlet. It isn't enough to feed, clothe and love our kids. No, we are expected to breastfeed exclusively, to buy organic everything, to have a fit body with perfect skin maintained by "clean" products and to use only natural (whatever that means) items on our babies. The need to be Ubermom is real as is the endless stream of lifestyle gurus and celebrity product hawkers pressuring us to both be and look perfect. Most moms are struggling just to take a shower and make school lunches. Pushing detox, juicing, expensive face washes and rose quartz soothing face-massage rollers isn't really the self-care most moms need but it's what they are spending their money on.
Mothers today are becoming powerful marketeers. Mostly this is a terrific development. But as a society we need to do a better job of exposing products and messages that are poorly veiled attempts to use guilt, low self-esteem and parenting stress as a vehicle for personal financial windfall. Fads come and go. I hope this pseudo-science self-care gluten-free vitamin-enriched yoga-inspired BS passes with a swift kick in the moon-dusted coffee enema ass. I'll take that shiatsu massage instead, every day including Sunday.