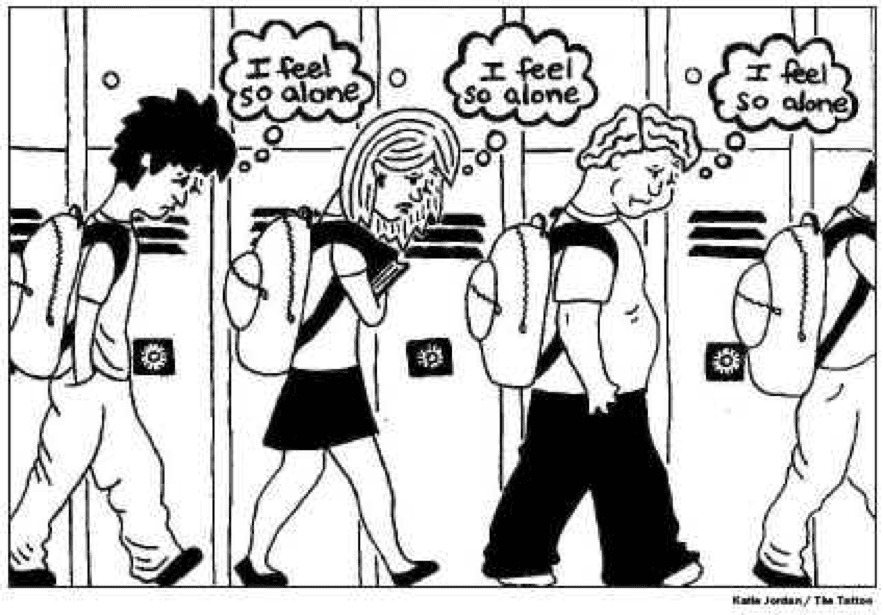 Over winter break a child at my daughter's school died by suicide. Grief counseling was offered.
Within one month on January 22, 2018 a girl was found dead in a nearby park by suicide. She was 13.
Only five days later a child in another nearby town died by suicide. His final notes to family, friends and his school were made public. The principal made a plea to parents to change that was widely promoted on social media.
Within nine days of the last local suicide we received news that yet another young man from my daughter's school took his life.
That's four local suicides within six weeks. Any loss of life is a tragedy. But when there are multiple suicides in a close vicinity within a short period of time it's known as a cluster. And clusters among teens are particularly dangerous because they often produce the spread of suicide. There is a very delicate balance that is needed to honor the person who was lost and provide the family support. Communities need to be extremely mindful that doing so can often be in direct opposition of what is needed to control the cluster, namely, not romanticizing the child, glorifying the death or sensationalizing the situation.
Grief counselors are always on hand to offer support after a school death. That's the first point the principal puts out there to allay fears of kids suffering from the trauma of losing a friend. But that is clearly not nearly enough.
Last year when 13 Reasons Why was released nearly every school was prompted to talk about suicide. Some schools advised parents to tell their kids to avoid watching the show. I advised something different. Other schools did a suicide awareness programs. But again, none of it is enough. Parents, teachers, school districts, colleges and society at large need to make vital changes to make sure kids have a chance to enjoy their childhoods and make it to adulthood.
Here's what we need to do individually and collectively to keep our kids from thinking suicide is a viable option to end their problems:
Parents and schools must stop putting ever-present pressure on kids to succeed at all costs. The societal emphasis on college and getting into the absolute best one as a vital means to life success and happiness is incredibly misguided and untrue. Heavy course loads with multiple AP classes and hours of homework all while also doing extra-curricular sports, tutoring, chores, and volunteering is killing our kids (literally and figuratively). Meanwhile, mental illness concerns are skyrocketing among teens and college kids. I've said it many times before and I'll say it again, I don't care where my kids go to college or even if they go. I know that is easier said than done but saying it brings it closer to reality. What's more important is for my kids to find a way to make a living doing something they enjoy. My kids know this clearly. Do yours?
Schools need to stop sending grades to parents on a daily basis. It takes the ownership away from kids and further gives parents one more avenue to overreach into their children's lives. It adds emphasis on the importance of every minute assignment and almost begs parents to discuss each grade with their kids. In response kids start worrying intensely about disappointing their parents. Many a childhood suicide can be traced to children anxious that one mistake will so heavily upset their parents that they view death as a preferable outcome. Take that in for a second.
Teach kids that perfect is a fallacy and even the idea of striving to be at least closer to perfection should not be the goal. Parents say they don't expect their kids to be perfect. But their actions convey a different message. Just watch the sidelines of any youth sporting event. Parents tend to provide an endless stream of advice on how to play and improve the game or performance. There is absolutely no fun in that. Children often continue to play to please their parents (and because it looks good on college applications) or they drop out. Either way, the message is clear: be better, do better. When kids come home with a 95 many parents ask (sometimes even jokingly), "What happened to the other 5 points?" Stop doing that.
Schools need crisis intervention plans as well as prophylactic plans for addressing suicide. Playing catch up offering suicide hotlines and providing grief counselors is not enough. School and communities need to know how to respond if and when a suicide occurs. Days after a recent suicide a well-meaning coach published the suicide letters on his blog. He was asking for parents to read the letters and think about how to make changes to support children better. He too was grieving. But what he didn't know was that those letters would also be seen by young people. They would be confusing to read and incredibly thought provoking. And worst of all, highly inflammatory in terms of glorifying suicide. I'm deeply saddened but not at all surprised that another suicide happened days later. At this point I only know there is a correlation between these two events, not causation. But training and research make me fear that sharing those letters did more harm than good. Information disseminated on a regular basis to parents, kids and teachers about teenage suicide, why it happens, how to prevent it and how to handle it if it does occur it would prevent some mishandling and minimize the risk of a cluster forming.
Parents need to make the assumption their kids are exposed to drugs, alcohol, vaping, sex, porn, violence, social isolation, bullying and much more. Social media, cell phones, access to the internet and the 24-hour news cycle have taken away parents' ability to shield their children from information that may be harmful. Kids don't always possess the maturity to handle what they are exposed to. Often even the most conscientious parents have no clue what is going on for kids behind closed doors and on disappearing snapchats. Make a point of talking to kids regularly (weekly) about important issues even if you think it doesn't affect your kids. Talk to your kids even if they don't talk back. Talk in the car, over dinner or at night with the lights out before bed. Text these conversations if that's the only way. Have the conversations before you think you have to. Your kids are going through so much more than you think. Get in there and help them.
Love your kid no matter what. That sounds obvious but it needs to be said. Love your kid despite his F on the important science test. Love you kid although she was caught smoking pot in the bathroom. Love your kid even though she is gay or lesbian or trans or not even sure. Love your kid when you find out she's been promiscuous and might be pregnant. Don't just say it. Show your kids that you may not love their actions but you love them. Show them that they should not fear a nuclear meltdown if they tell you bad news. Make sure they know that there is nothing that they should view as the end of the world. Tell them and show them with your action.
Learn more about suicide and how to prevent it at The National Suicide Prevention Lifeline.