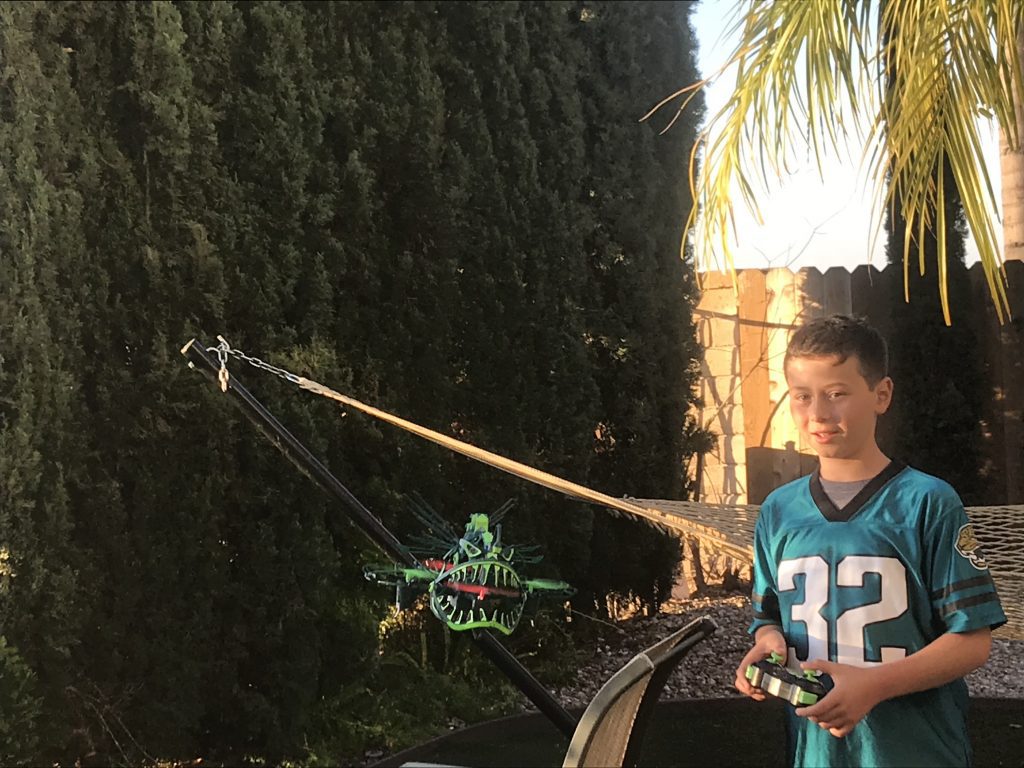 My son, Emmett, absolutely loves anything remote controlled. He loved little RC cars, and now he loves drones. Over the years we have been through many. That's because most of them last a few days to weeks. Inevitably, the propellers twist or there's a mysterious controller disconnection or the frames break from impact. It's always frustrating and disappointing, especially because drones don't come cheap.
I visited a toy show a few months ago and discovered the best line of drones for kids I have ever seen. I was excited to get one home and have Emmett test it out. The nice ladies representing the drones told me it was extremely hearty, built to last. I was skeptical but hopeful.
Well, the drones completely live up to the hype. I'll let Emmett do the reviewing. But from a parent's perspective, I'd buy this drone for every kid on my list. It's fun, has the coolest design and can withstand more than its fair share of crashes. Emmett reviews the Drone Force Angler Attack and Vulture Strike below. For me the clear winner is the Angler. It's nearly twice the price but it's uniqueness makes it worth the price. If it's out of the budget, Emmett loves the Vulture Strike, maybe more than the Angler.
Drone Force Angler Attack-2.4Ghz Illuminated Indoor/Outdoor Drone Helicopter Toy
http://amzn.to/2yrV9h8
$72 on Amazon, 8+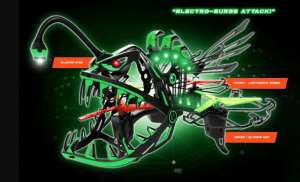 Emmett's Review:
This drone looks amazing, like a crazy real angler fish. Probably the best looking drone I've ever seen. The drone has very good control, and if it was my first drone it would be easy to learn to fly. It's not super challenging. There are lights all over the drone and are easy to put on and off. They are really cool. The battery charges quickly and lasts for a long time. It's very stable when it's flying and super durable. The propellers aren't going to hit anything. They are well protected. When it flies at night it's so fun. It looks like a scary angler fish when it lights up. The controller has big and easy to use buttons.
Overall recommendation: If you are looking for a drone I would definitely get the Angler Attack Drone.
Drone Force Vulture Strike-2.4Ghz Indoor/Outdoor Drone Helicopter Toy with Missile Launcher Feature
http://amzn.to/2yQtyul
$37 on Amazon, 8+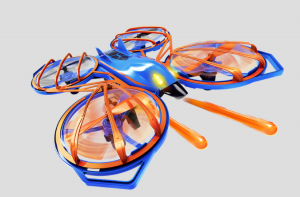 Emmett's Review:
The Vulture Strike is a little faster than the Angler Attack drone. It looks like a bird which is cool. It can do tricks like flips. This drone is also very protected and can be flown inside and outdoors. The Vulture Strike has a target light that is projected so you know where to aim. It can shoot two plastic missiles (It comes with four in case you lose any). The missiles don't go very far but they are extremely fun to shoot. The controls and the stability is similar to the Angler Attack. It's very stable and easy to control. It's slightly harder to fly than the Angler Attack. I would probably recommend this drone for a kid who has flown a drone before. The flight range is 150 feet, just like the Angler Attack.
Overall Recommendation: For someone who has already flown a drown I would absolutely recommend this drone.
Disclosure: These products was provided for free. However, these reviews are our own and reflect our true feelings on these products. Some links may be affiliates.