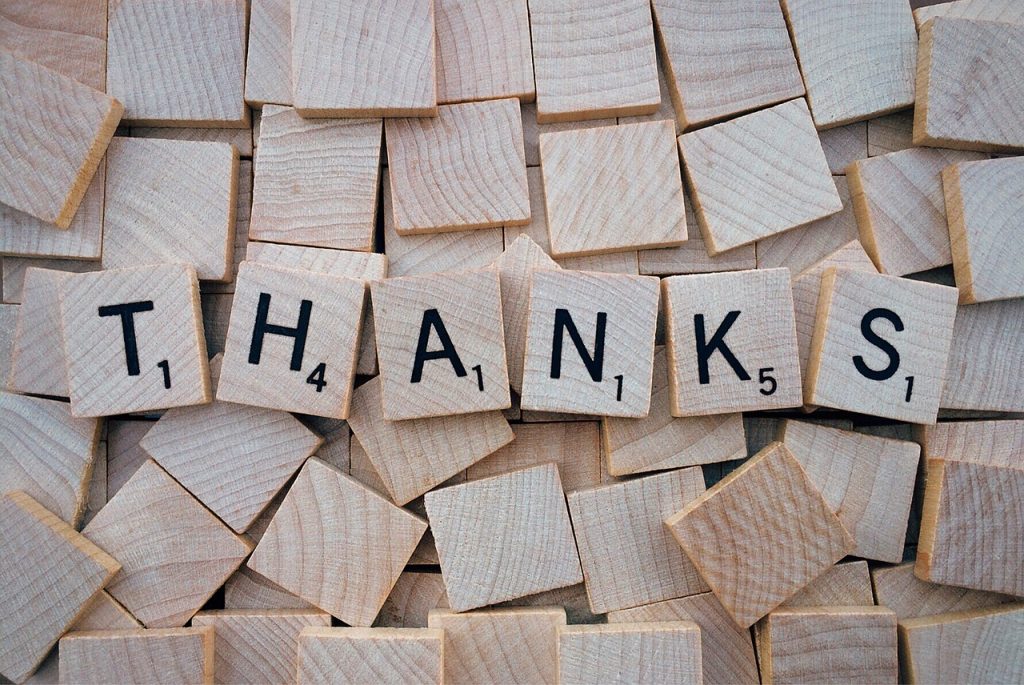 Consumerism in America is big business, and more than ever children are being bombarded with sensational toys and technology. It's only natural that kids want these shiny new objects. When holiday time comes around many parents spend hours finding just the right gifts, wrapping them oh, so specially and waiting excitedly for the big reveal. Moms and Dads are filled with joy envisioning their kids' faces when they see what they've been given. But all too often parents can feel deflated when their kids appear to be somewhat less than grateful for their bounty.
Like clockwork, one question always comes up right after the holidays: How can parents teach children to be more grateful? Taking toys away isn't the answer. Neither is telling children there are starving children in the fill-in-the-blank developing country who would love to have these gifts. These attempts are useless and often come off more like an accusation than a teaching moment.
Kids aren't grateful but it's not because they are horrible spoiled brats. They aren't excessively thankful because they haven't learned the alternative. Most kids live in a bubble of their community. They know what they see, and in many cases, they see lots of excess. Additionally, most parents want to give their children all they can, and they usually do. However, parents rarely talk to kids about financial hardships. They hide how much they have to work to obtain enough money to pay for everything. Most don't talk about the stress that can accompany providing. So, it makes perfect sense that children don't really get the big picture.
Also, children aren't born with empathy. It's fairly difficult to be thankful for what you have if you can't put yourself in the shoes of others who have less. How can we appreciate what we have until we realize that not everyone is so fortunate? Infants and toddlers have little capacity to understand the feelings of others or to be internally grateful for anything. But as children grow up, with careful coaxing and attention from parents, they can develop a strong sense of empathy and thus gratitude.
Now to answer the inevitable question of gratitude, here are eight suggestions to keep in mind this holiday season and beyond. Remember though that kids learn over time. So, little acts completed more often are better than any one big attempt at teaching gratitude.
Look in the mirror. Are you grateful, and do you express it regularly in front of your children? Start thanking your children for cleaning up their toys or offering you a hand in the kitchen. Tell your partner regularly how grateful you are that he or she did the cooking or loaded the dishwasher or took care of the bills. Let the kids see you writing thank you notes to friends and family for gifts you have received. Share your charitable endeavors with the kids. Find ways for them to contribute or at least share your passion for your chosen project with them.
Make the world a better a place, one act at a time. Helping others, doing good deeds, sharing joy all help kids appreciate what they have. It's easy for parents get bogged down with the enormity of raising good humans. Instead of working on one huge project (although that's fine) try to work on many simple acts of kindness on a regular basis. One year our family did a good deed a week, and it was amazing to see the change in my kids. We picked up trash around the local Starbucks. We baked cookies for the homeless shelter and neighbors. We did a toy drive. We wrote cards for the troops. Sometimes we just made sure to hold a door open or offer a ride or give a compliment. No act was too small to be recognized. Being kind and being grateful are highly connected.
Volunteer your time with the kids. During Thanksgiving and Christmas shelters and soup kitchens are inundated with volunteers. However, the rest of the year is often a scramble. Find a shelter, church or mission that allows families to serve. Volunteer to sort through canned goods to a food bank and bring the kids. Fold clothes at a thrift store. Deliver flowers in the hospital or visit an elderly person in a nursing home. Check out Volunteer Match to find local opportunities near you.
Adopt-A-Family. There is no shortage of families who struggle this time of year to provide the basics for their families, let alone gifts. Lots of agencies allow you to adopt a family and provide gifts for the kids. You receive the ages and sex of the kids, sometimes their interests, then you go out and buy the toys. The agency then delivers the toys for the family to wrap before the holidays. Bring your kids in on the action. Let them help you pick gifts and explain to them why you are doing it.
Travel. There might be no better way for children (and adults) to learn to be grateful for what they have than when they get out of their neighborhood and see how others live.
Find Diversity. When kids are exposed to people who look differently, eat differently, pray differently or live differently, they grow enormously. Finding diversity could be eating in a restaurant that serves food from a faraway country. It could be attending a religious service with a friend. It could be organizing a cultural harvest day at school where everyone brings in something to eat typical of their roots. It could be inviting an immigrant family over for dinner at your house.
Make Lemonade. Create a lemonade stand or a bake sale at your kid's school to benefit a charity. Ask for additional donations at that time. Let the kids pick the charity to donate the money. When my kids were little a friend and cousin both had cancer, so we raised money for Alex's Lemonade Stand. If a grandparent has Alzheimer's disease focus funds there. If there was a recent storm or fire give the money to help rebuild. The key is to find something meaningful to your kids.
Watch Documentaries. There are so many powerful movies that can help children understand how much they take for granted. Some movies even have discussion suggestions for families. A good place to look for movies is on Common Sense Media. Here are some of my favorites: Batkid Begins, A Place at the Table, Bully, Paperclips, He Named Me Malala, I Am Eleven, Waiting for Superman, Hoop Dreams, Motel Kids of Orange County, and Happy.