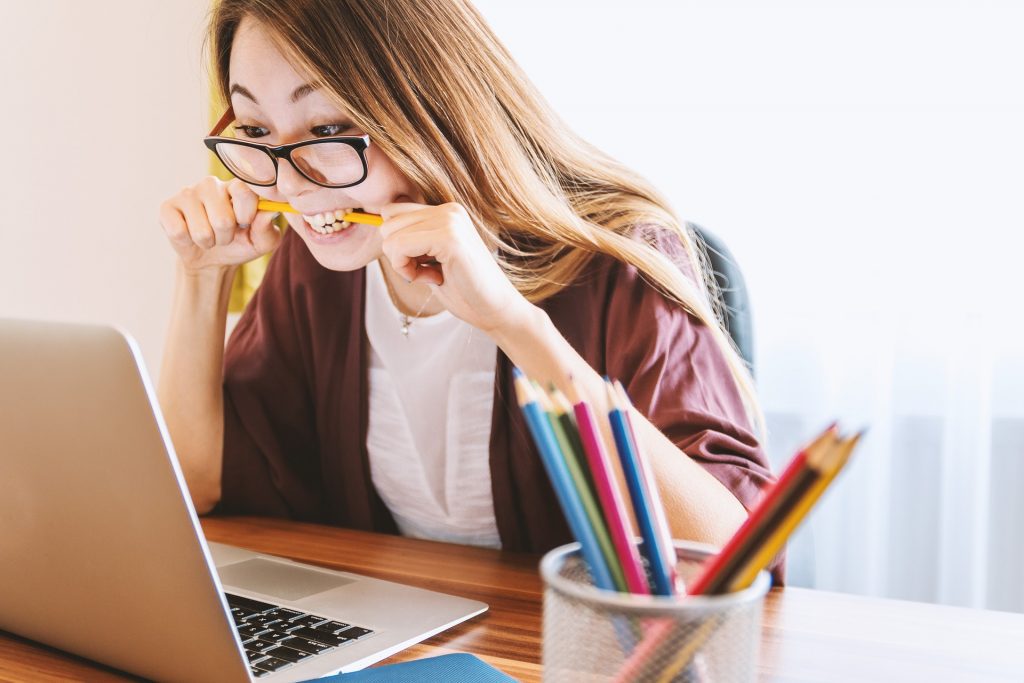 Everything that's wrong with modern parenting is apparent in the recent college admission scandal. The FBI and the U.S. attorney's office in Boston have charged nearly 50 people in an admissions conspiracy that involved parents paying anywhere from hundreds of thousands to more than a million dollars for admission advantages to the nation's most elite colleges including Yale, UCLA and Stanford. Through a scam non-profit, Key Worldwide Foundation, William Rick Singer, of Newport Beach, California, assisted parents to cheat the system.
Parents paid for sit-ins to take the ACTs and SATs and bribed test officials to allow it. They paid to create false athlete profiles to pretend their children were actually top athletes. They paid off college coaches to designate students as athletes to lower the requirements. Basically, they paid heartily for every conceivable advantage, and it worked. There are so many disgusting issues in this case. But for the sake of brevity I'm going to address the one that is at the heart of this scandal: Helicopter parenting has gone too far due to the falsehood that the only way to be successful is to attend an elite university.
The list of parents caught allegedly cheating include actresses Felicity Huffman and Lori Laughlin. However, the list of CEOs, entrepreneurs, heads of investment firms and high-level moguls of various industries is quite the who's who of wealthy white privileged folks. Several coaches who were part of the scheme include Rudy Meredith (women's soccer coach at Yale) and John Vandemoer (former sailing coach at Stanford).
I'm going out on a limb here but nearly anyone who is raising a child in this decade is a helicopter parent. Parents sign kids up for loads of activities and sit patiently watching them swing the bat or dance their hearts out. They pay (if able) for tutors, all kinds of wonderful summer camps and special coaches for pitching or weight-lifting to bump up our kids to the next sporting level. Schools expect intensive parent involvement evidenced by the daily emails listing up-to-the-minute grades for each child. From birth, most parents provide endless amounts of attention, energy and finances to help their children launch into adulthood with a high degree of certain success. On some level, there's nothing wrong with that.
However, as this case shows, some helicoptering mothers and fathers take involved parenting to an unacceptable, potential harmful and now illegal level. There's a false belief system at work that takes well-meaning parents and turns them into one-track thinkers. They believe that admission into the very best college is the ultimate prize for both parent and child. Eighteen years are spent building the resume to present to colleges. Networks are developed. Every avenue is tapped to allow little Jamie or Jimmy or Johnny or Jennifer to attend the most respected college. Mind you, it's not the best college for the child in terms of fit, cost and size that matters. No, parents are trying desperately to gain entrance for their children into the highest ranked colleges.
Of course, most parents aren't indicted for racketeering conspiracy or mail and wire fraud in the process. But as a family coach I've seen thousands upon thousands of parents fall into the best-possible college trap. These parents push their children to attend the fanciest college even if they can't afford it. They thrust their kids into advanced or specialized programs just because they are deemed more exclusive. They forget a child's persistent learning disability that required an IEP and significant support systems in high school and choose a college that has none of the needed supports. They ignore what's best for their children time and time again. Why? Because of the fallacy that where you go to college determines the rest of your life.
I'm so sick of this way of thinking. I wrote a pointed column four years ago stating that I don't care where my kids go to college. As my kids approach their senior years, I couldn't feel more strongly in support of my thoughts years ago. Often when I express my opinions on this topic, I am met with comments saying I have sour grapes because either I or my children didn't get into elite colleges. So, I'm going to put it out there. I went to three respectable colleges (Bucknell, NYU and Yeshiva University) but they aren't at the top of any list. And I'm as happy and successful (in the way that's meaningful to me) as anyone who went to Harvard or Penn or Yale.
What matters more than where one attends college is how well one does at any given university. Sure, if a child dreams of being president, a supreme court justice, a corporate lawyer or a neuro surgeon there's an edge to attending an Ivy. But most kids aren't going to be any of those professions. And even if they do, there are other ways to get there. In fact, some students stand out more for making their way and shining on a different track.
The jury is still out on how intensive parenting is affecting our children. However, I'd like to tell any parent listening that pushing kids throughout their entire childhood with the goal of improving chances of attending an elite school is misguided. More kids are starting and subsequently stopping college now than ever before. Many students leave schools due to the wrong fit, disliking what they were sure was their ideal major or increasingly due to mental health issues. Some students go back and eventually get their degree in more than four years. Others, who are not surprisingly the less privileged, often don't graduate racking up huge debts that never go away.
Parents must start repeating the following phrase: It doesn't matter where my child goes to college. It really doesn't in the long run. But the pressure on parents and their children is immense. It's ruining childhoods, creating difficulties adjusting to adulthood and causing parents to go to unhealthy means to achieve the ideal end. I hope all parents look closely at the indicted parents and coaches and try to find a speck of themselves. How different are you from those parents? What messages have you sent to your children about the importance of college acceptance? What have you pushed your kids to do because it would look good on an application? And more importantly, what can you do now to reverse course?
Let's use this case as a moment to look within and blow up the fallacy that elite colleges produce the most successful and happy people. Then let's stop using every advantage (legal or otherwise) to push for the highest-level acceptance. We can all do better. Let's do it.